Nature's medicine chest is an ongoing discovery of old and new plants, tried and tested over centuries by different cultures around the world. New to our garden here at Babylonstoren is the medicinal planting that includes species said or proven to cure an array of ailments. Some have been chosen for their beauty, others for historical interest, aroma or remedial qualities.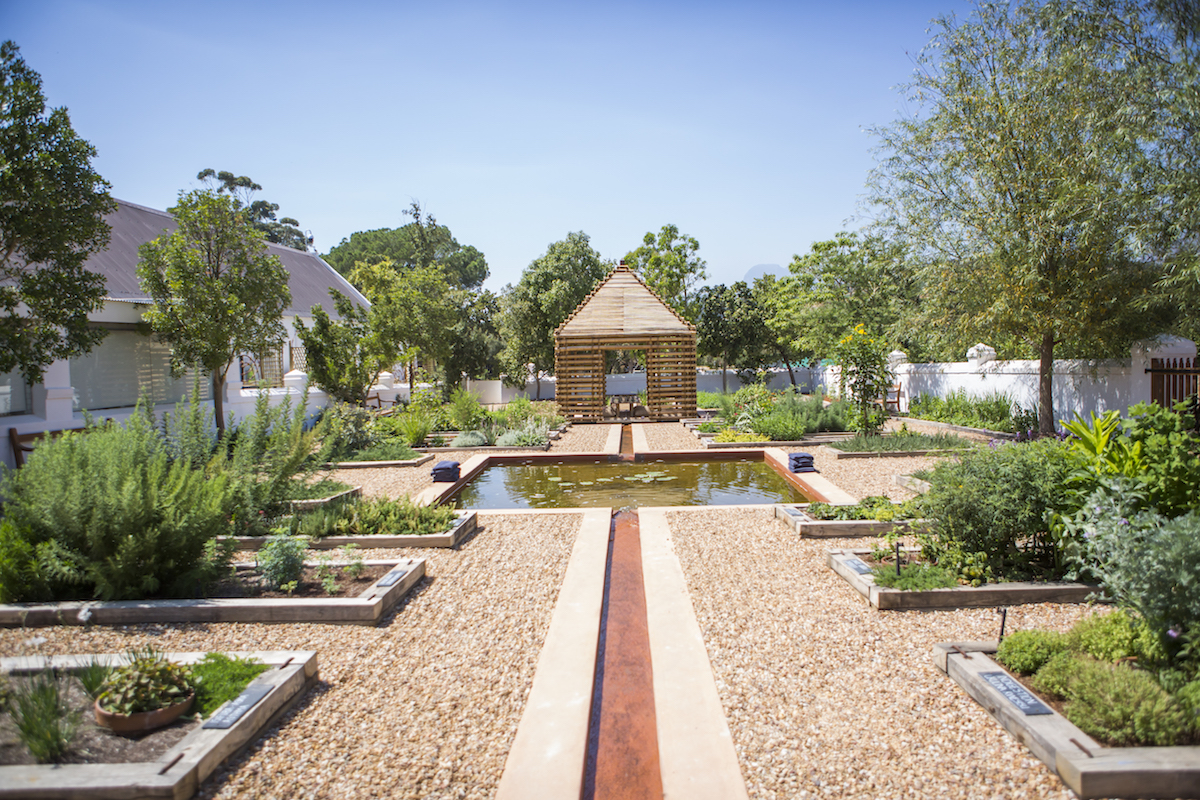 The Healing Garden, just beyond the Greenhouse, is intended as a quiet space, where guests can slow down and connect with nature. It blossoms with a range of beautiful herb species – some more powerful, aromatic, rare or even dangerous than others, but all with an interesting story worth discovering. With herbs said to heal head, heart, lungs, digestive system, organs, skin, bones and feet, the central layout of the garden follows the form of the human body. Trees planted in this garden include "giants" in African healing traditions, like the sausage tree, African flame tree and stinkwoods.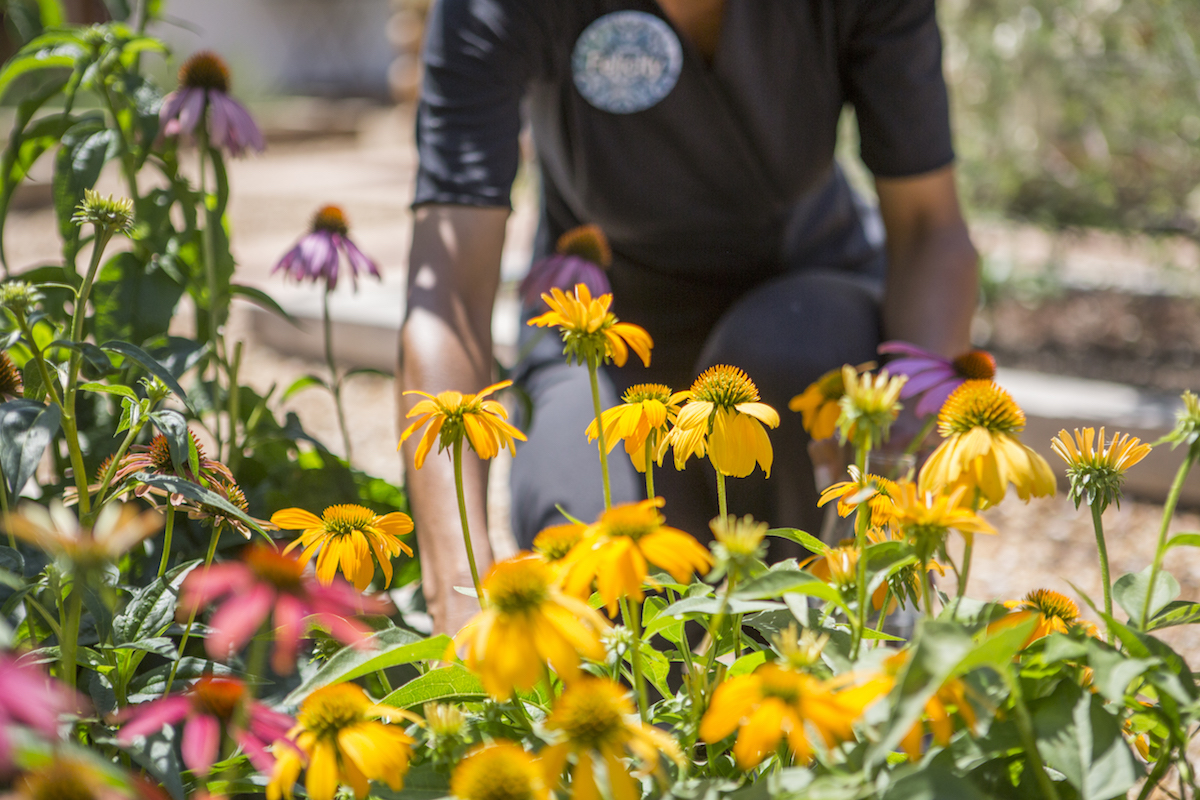 Tea Ritual - Tuesdays & Thursdays
Guests can visit this new area on Tuesdays and Thursdays for a healing tea ritual. We start with a guided stroll through this calming space to harvest fresh herbs, while gardener Gundula shares insights about the variety of plants and gives advice on flavour. Then concoct your own blend of restorative tea. Enjoy it seated on the floor of the shaded bamboo hut, where you will be treated to a selection of savoury and sweet confections prepared from fresh, seasonal and healthy ingredients to complement the herbal tea infusions.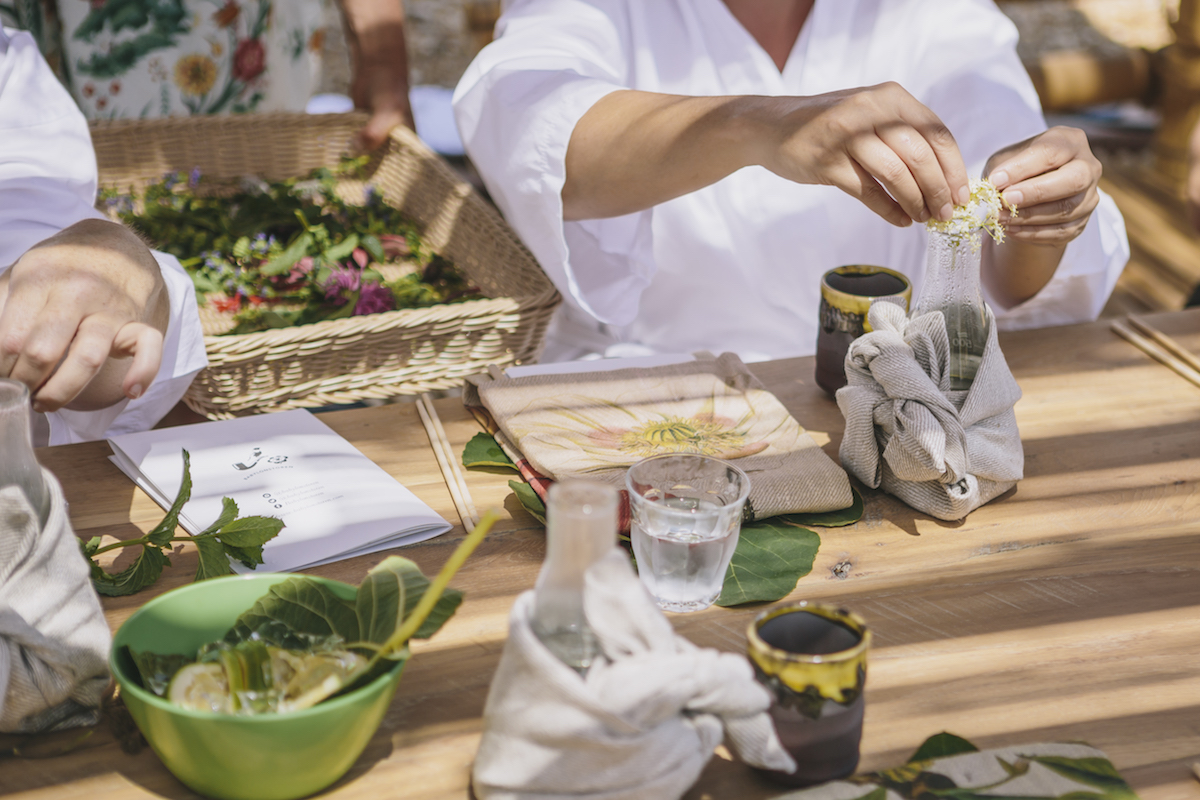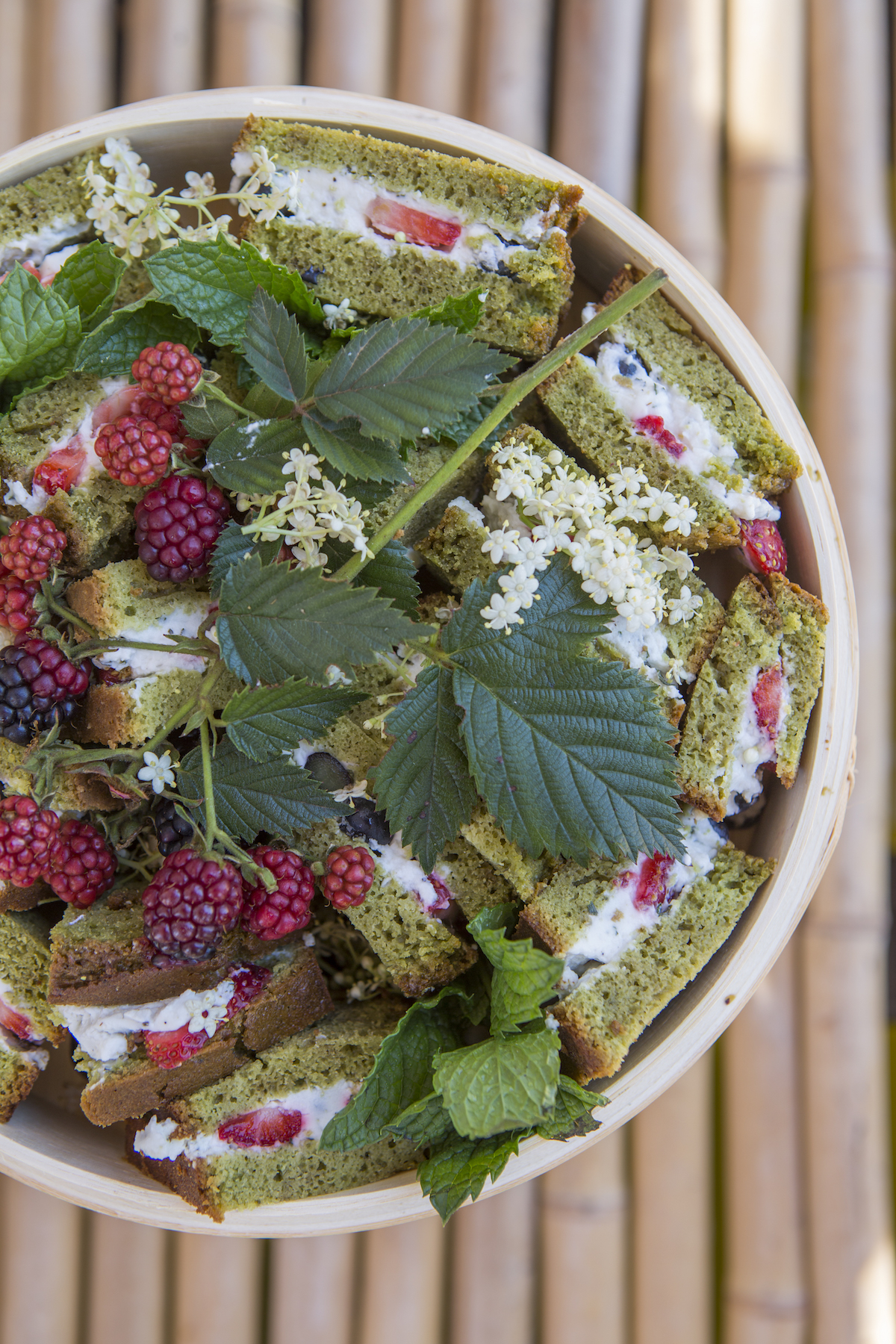 At the end of the tranquil ritual we suggest dipping your toes into the pond. Experience the nibbling Garra rufa fish while reflecting on the moment.
Do come and visit, but please avoid DIY: do not consume any plants in Healing Garden unsupervised. Some plants may be medicinal in one concentration and toxic in another.
Booking Information Tea Ritual:
Tea rituals take place at 9h30, 10h30 and 14h00 on Tuesdays and Thursdays.
Because our Healing Garden contains toxic plants, regrettably, children under the age of 10 years are not permitted.
The tea ritual costs R290 per person for groups of 6 to 8 people and a 50% deposit is required to secure your booking. Should your group exceed 8 people, please note that it will be divided to attend at different times.
Reservations are weather dependent and booking is essential. Booking opens two months in advance and can be made between the hours of 8h00 and 17h00 on +27 (0)21 863 3852 or enquiries@babylonstoren.com.
Kindly note that all pathways on the farm are roughly surfaced, so we suggest wearing flats.
Download the menu here.