Since ancient times, figs have been one of the cutest summer fruits. Easy to pick, easy to peel and best eaten fresh under the tree.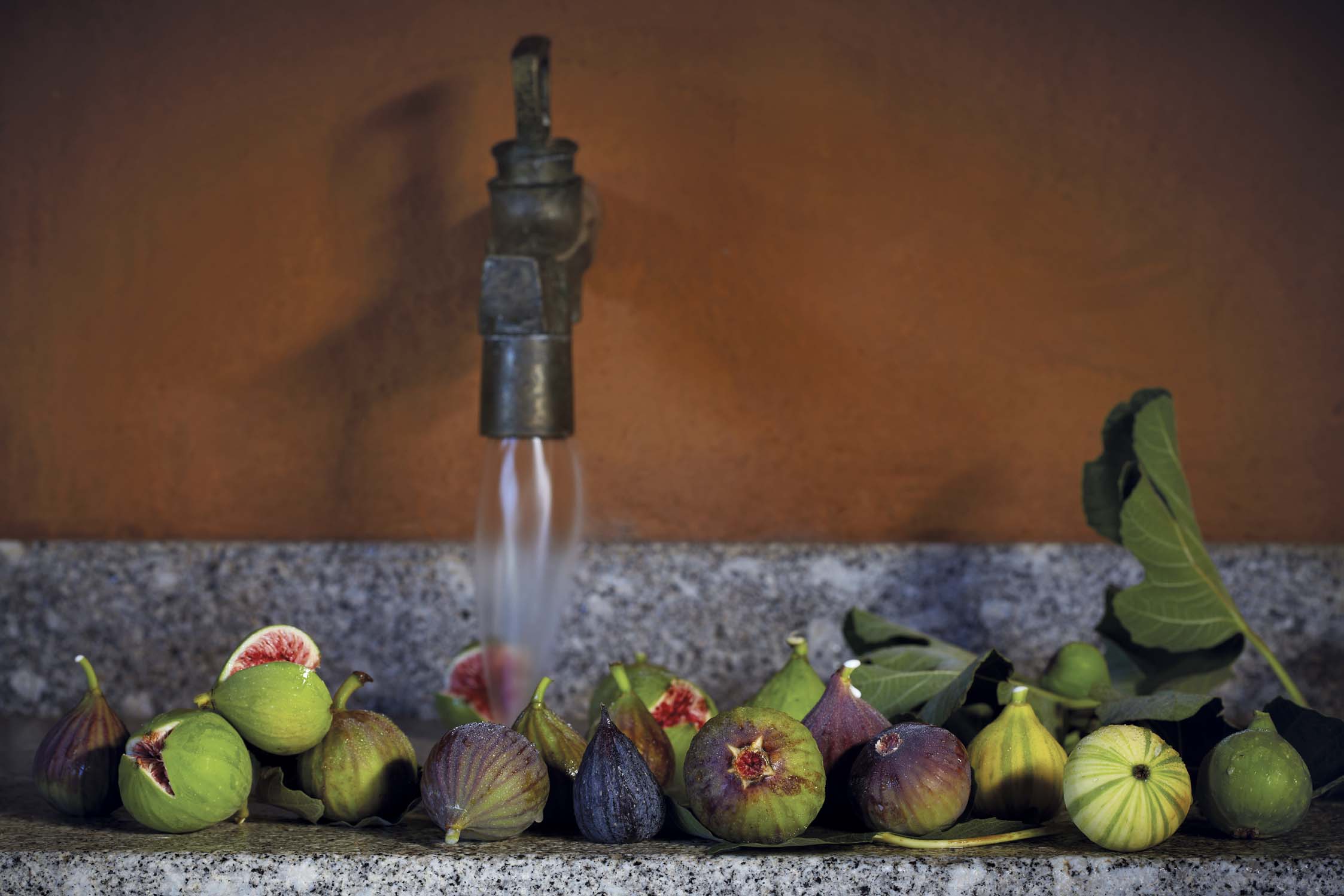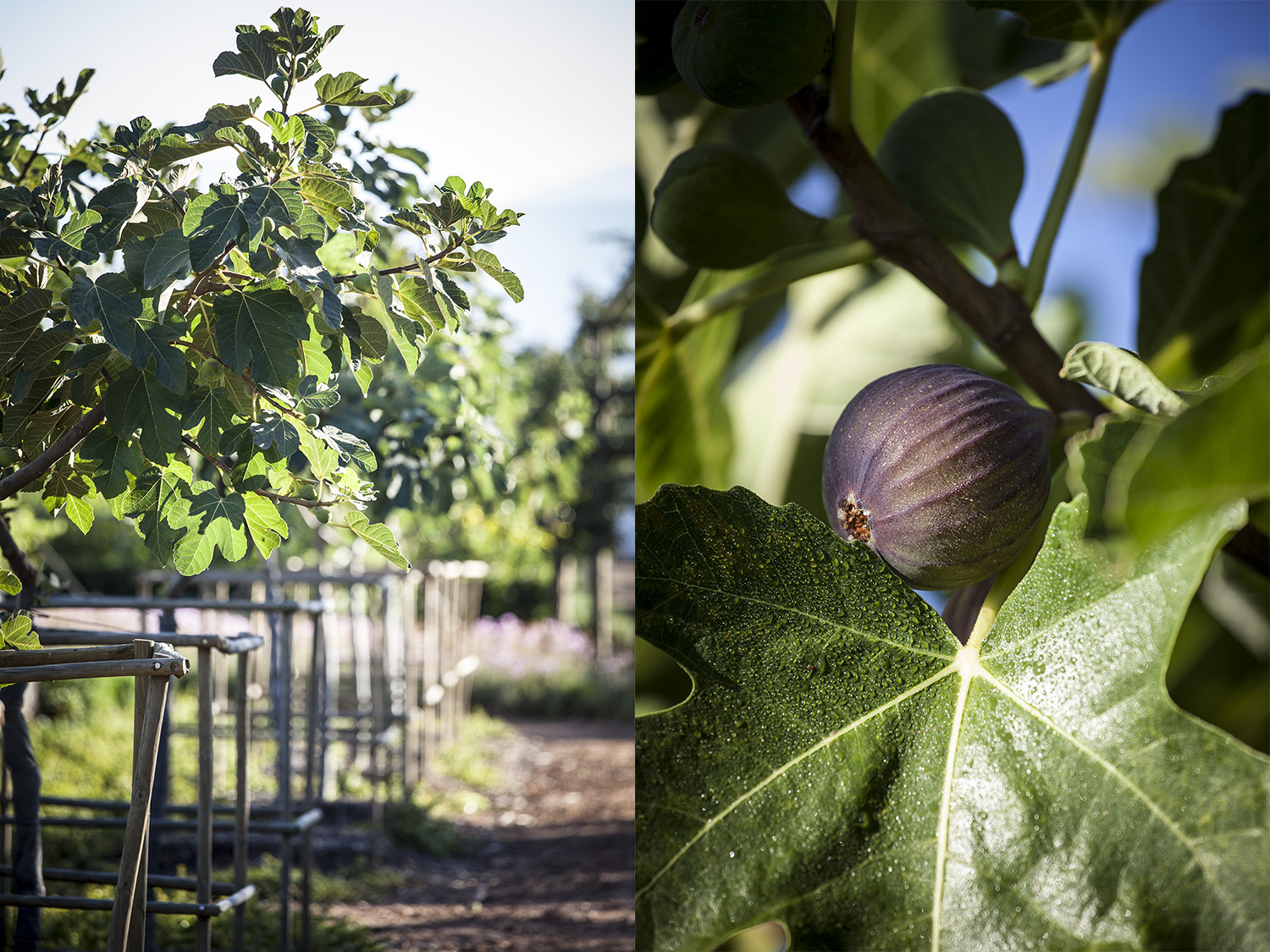 Not so easy, however, to find the cultivar name of your favourite fig. Identifying figs is tricky and confusing. Koos Lötter's book The Fig in South Africa, published in 2014 with descriptions of the most common fig tree varieties, is a good guide. Koos Lötter and Dr Gawie Rossouw also helped us select old fig varieties to plant on the farm and edited the names of the figs in our historical garden. Come and visit while the figs are ripe and see ten different cultivars in our growing collection.
The 10 Fig Cultivars on the Farm
Black Mission was the first fig cultivar taken from Spain to America, where it was planted around mission stations in California. Easy and reliable with a typical fig taste, this is a classic pear-shaped fruit with purple to black skin and red flesh.
Adams is one of the oldest fig cultivars in South Africa. Huge leaves (to hide Adam's pride, see), large fruits, with purple skin and dark red flesh when ripe, ripen late in the season.
Cape White or Kaapse Wit is a very sweet French fig. The small flat fruits with green-yellow skin and straw-coloured flesh ripen early.
Kaapse Bruin is one of South Africa's oldest figs, common since the early 1900s. It ripens early to mid-season with a uniformly brown skin and pink flesh. Resists the attentions of flies well.
Eva is a unique South African cultivar with small, egg-shaped fruits, greenish purple skin colour and straw-coloured flesh.
Cape Black or Koffievy is another unique South African cultivar popular in domestic gardens. It is a small, black early fig with straw-coloured flesh. Can be eaten with the peel.
Tiger or Tiervy is a striking yellow and green stripy fig, fun to grow in the garden and beautifully espaliered at Babylonstoren. The flesh is reddish pink.
Kadota is an old Italian cultivar with a prominent, fleshy stalk and typical drop of sugar in the "ostiole" or bottom opening when ripe. The skin is greenish yellow with white flecks and the flesh yellow-pink. Worldwide this is a popular fig for jam, green fig preserve and for drying.
White Genoa was for many years the most popular for supplying breba figs or voorvye for green fig preserve. At Babylonstoren, this is an early fig that ripens end of January to early February, with an abundance of large, sweet fruits. Skin is yellow-green and the flesh pink.
Brown Turkey figs ripen late in the season with light brown to red skin and dark red flesh.
Peel and enjoy, but don't get chucked out of Paradise!