Citrus is the world's most important tree fruit crop and at Babylonstoren we take great pleasure in celebrating this versatile and much-loved fruit. During the 17th and 18th century, citrus fruit was an important source of vitamin C for scurvy-ridden sailors travelling to and from the Far East.
In the cooler months, citrus is the main crop on the farm. Our chefs squeeze out the juice, grate the rind or simply serve it fresh at breakfast in Babel. Satsumas and nules are the first to ripen in autumn. Eureka lemons, bright orange Tango mandarins and strikingly red blood oranges are harvested in winter, while the impressive Klein Drakenstein mountains along the edge of our valley are often topped white with snow.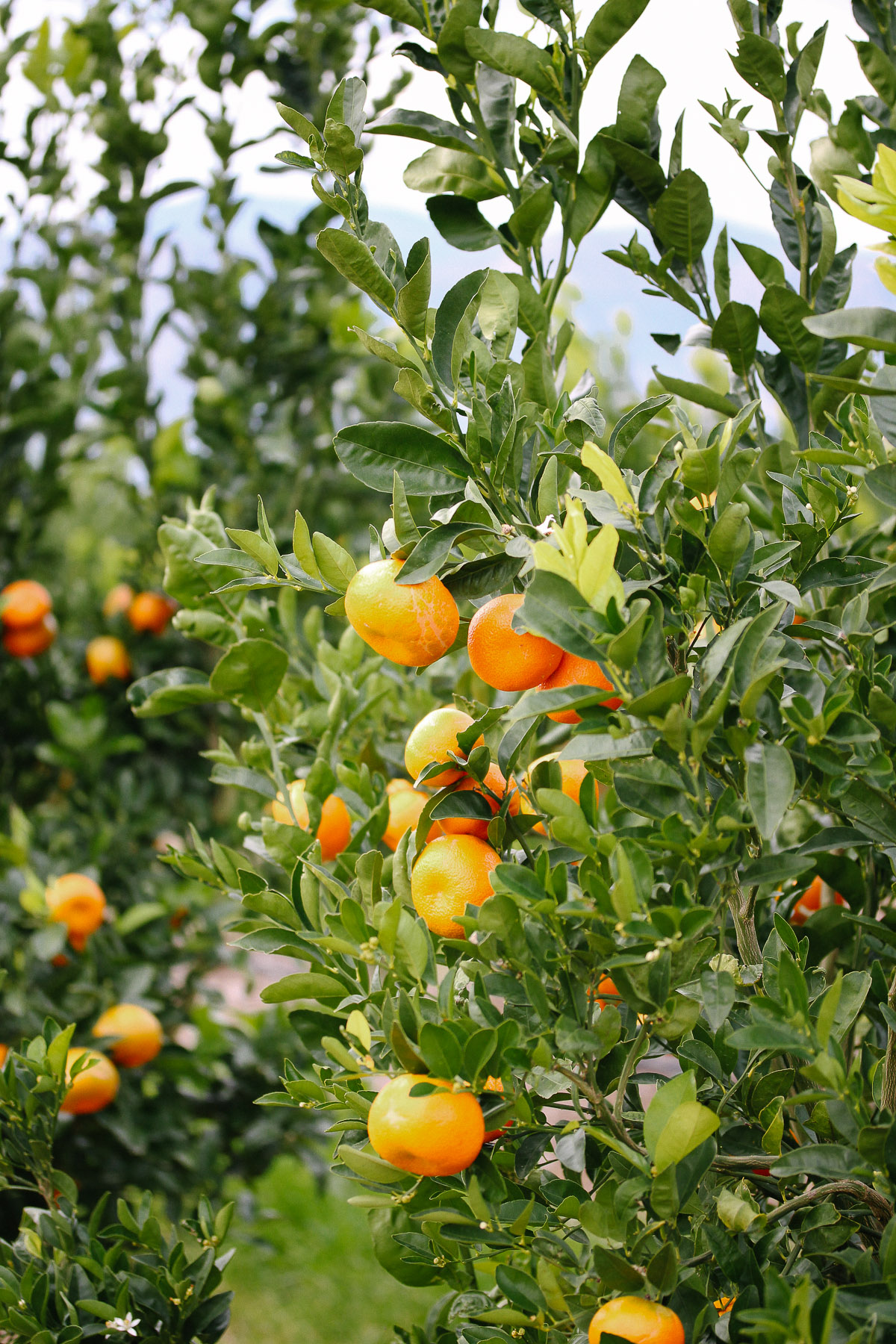 In the historical fruit and vegetable garden, our citrus avenues and hedges turn a stroll along the pathways into an even more special experience with their sweetly scented spring blossoms and colourful fruits – limes, lemons, oranges, satsumas, grapefruit, citron and kumquats. Find the shallow Delft pond in the middle of the garden – here one is surrounded by no fewer than 25 varieties, including some unusual citrus fruits such as the bitter Seville orange and Japanese yuzu.
Just take a look at some of the varieties we have on the farm. It's a true feast for the senses.
Come and
visit us
to see all the wonderful varieties we have on the farm. We offer daily garden tours, starting at the Farm Shop at 10h00.