What is the secret to happiness? If you were to ask Candide, the protagonist in Voltaire's satire by the same name, it is that we 'must cultivate our own garden'. What this really means is up for each reader to determine for themselves; some see it as literally getting your hands dirty in the earth, while others see it as a metaphor for leading a good and wholesome life. One school of thought believes it implies anchoring to one place, while yet another understands it as becoming absorbed in the pattern of the universe. Whatever its true intended meaning, it is the proverbial seed that planted the idea of Babylonstoren, and it is this wonderful and whimsical inspiration that is paid homage to with the farm's first new wine in three years: Candide.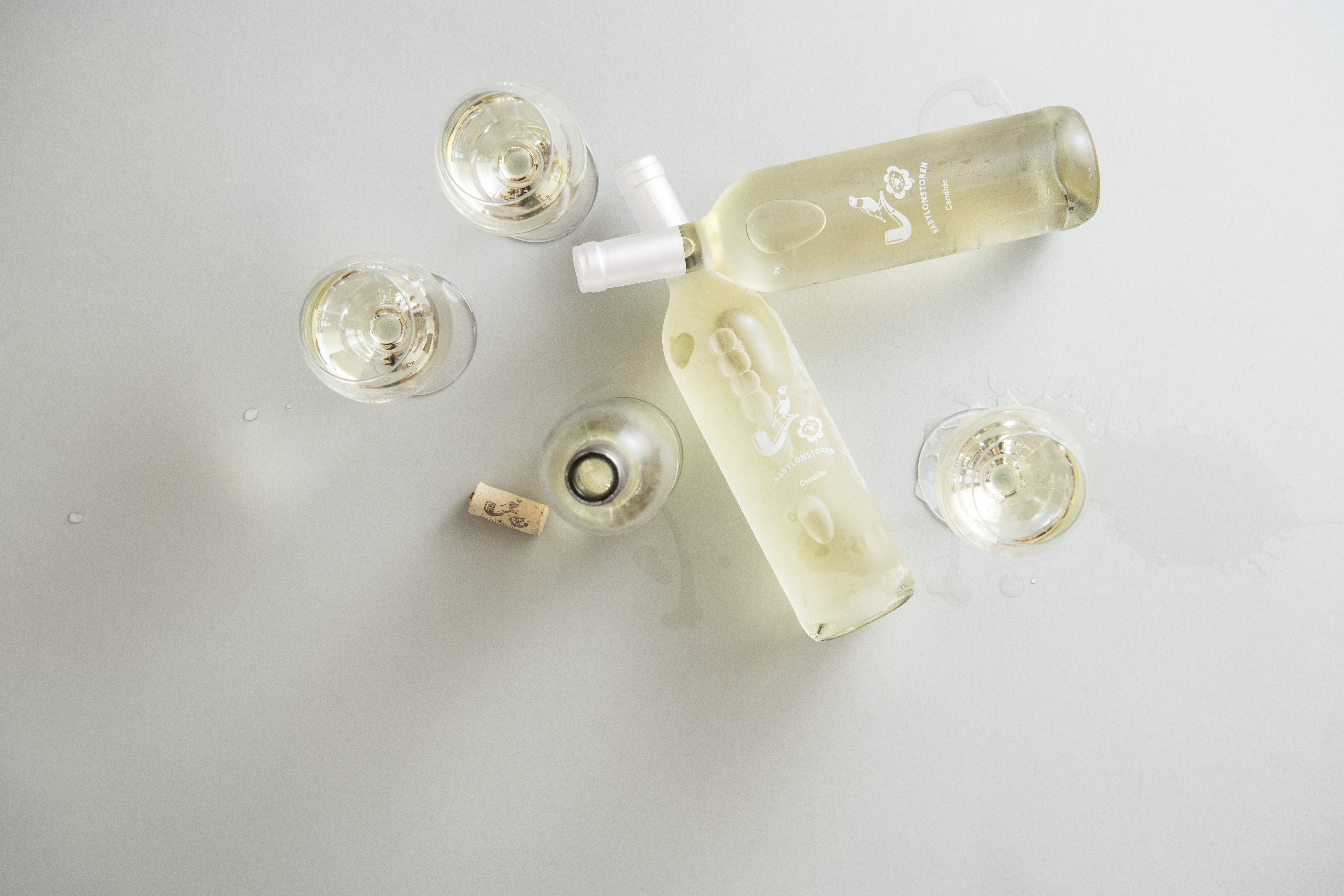 The weather is about to turn, and this fruity and expressive wine is the perfect tipple to enjoy on balmy spring days. A white blend of chenin blanc (45%), viognier (24%), chardonnay (16%) and sémillon (15%) grapes, Candide is a worthy expression of the versatility of the white cultivars grown here on the farm, and reflects the garden in its flush of fruity summer splendour. Pressed from grapes grown on the slopes of the Simonsberg Mountain, this wine is fresh and fruit-driven with a nose of ripe peach, zesty lime and sweet litchi, yet remains crisp and dry on the palate, rounding off with a refreshing, lingering acidity.
It is best enjoyed chilled within the year, sipped alongside a harvest plate of just-pulled-from-the-earth vegetables and a medley of yellow fruits, paired with a light fish dish, or simply enjoyed whilst watching the sun set behind the mountains. Shop this wine on our online store.