Three years ago our exotic grower, Anton Roux, planted two very rare trees in the Babylonstoren garden: Etrog citrons. A now lesser-known variety of citrus, the citron was once a kitchen staple with cultural and religious significance and medicinal properties. This winter season, we were delighted when one of the trees came into its own and produced its first two fruits. Sadly, only one survived – the other was plucked by a curious visitor to the garden.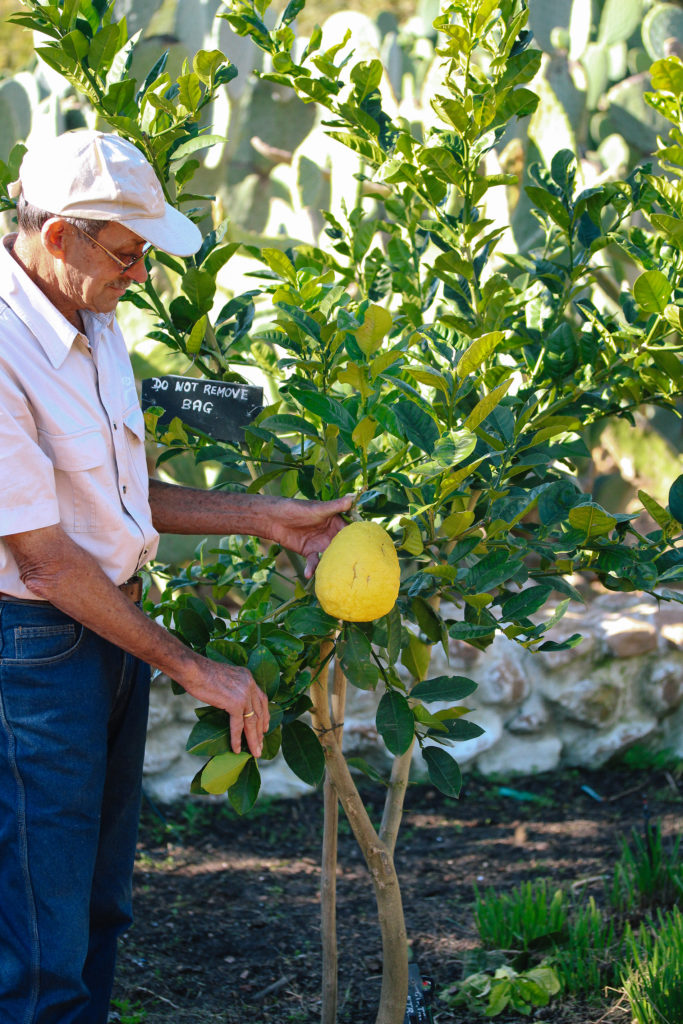 So what is a citron fruit?
Not to be confused with either lemons or oranges, this plump round or lemon-shaped fruit is yellow-orange in colour and smooth, with deep ridges emanating from the stem. The peel is thick and pithy; the flesh segmented and small. The leaves and flowers produce a wonderful lemon scent, and the flavour is sharp and acidic with a slight bitterness. It's not often eaten in its raw state and is best used in marmalade preserves, blended into juices or to complement savoury dishes. The thick peel is cured in brine, or candied and eaten as a confection.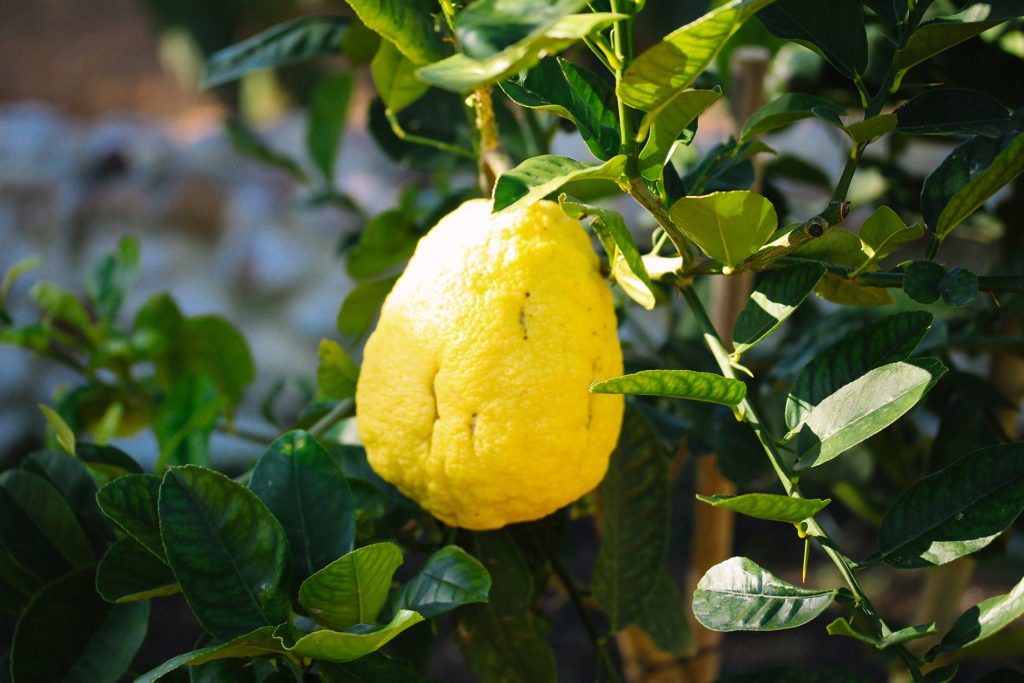 The cultural significance of the citron fruit
The citron is an ancient fruit that was first introduced to the Mediterranean in the Third Century BC by the Persians. However, its origins can be traced back to Asia. Traditionally, during the Jewish Feast of Tabernacles, a fresh and unmarked citron stands as a characteristic symbol of the 40-year Jewish desert resistance. It is also recognised as an emblem of the Sukkoth feast, where God is given thanks for fertility and plant growth. Apart from its role in the kitchen, the citron is used medicinally to treat a range of ailments, from seasickness and scurvy to pulmonary troubles and rheumatism.
The citron makes a wonderful addition to a citrus orchard but also flourishes in a container on the stoep. For more information about how to grow and care for your own citron tree, refer to the detailed guide on the Candide app.