The subtle sweet scent of the waterblommetjie is one that is deeply embedded in South African culinary memory. Endemic to the Western Cape, these fleshy and fragrant water flowers blossom in July and August upon the water's surface, and are traditionally stirred into a bredie, a hearty stewed dish.
Water seeping down Simonsberg collects in a naturally wet area, creating a breeding spot for weaver birds between the fluitjiesriet (Phragmites australis) where open-water 'waterblommetjies', or Cape pondweed, flower in profusion this time of year. The texture of a waterblommetjie is like a miniature artichoke but the taste is subtle, such as green beans with a hint of lemon. The perfume of the young flower is an overwhelming surprise.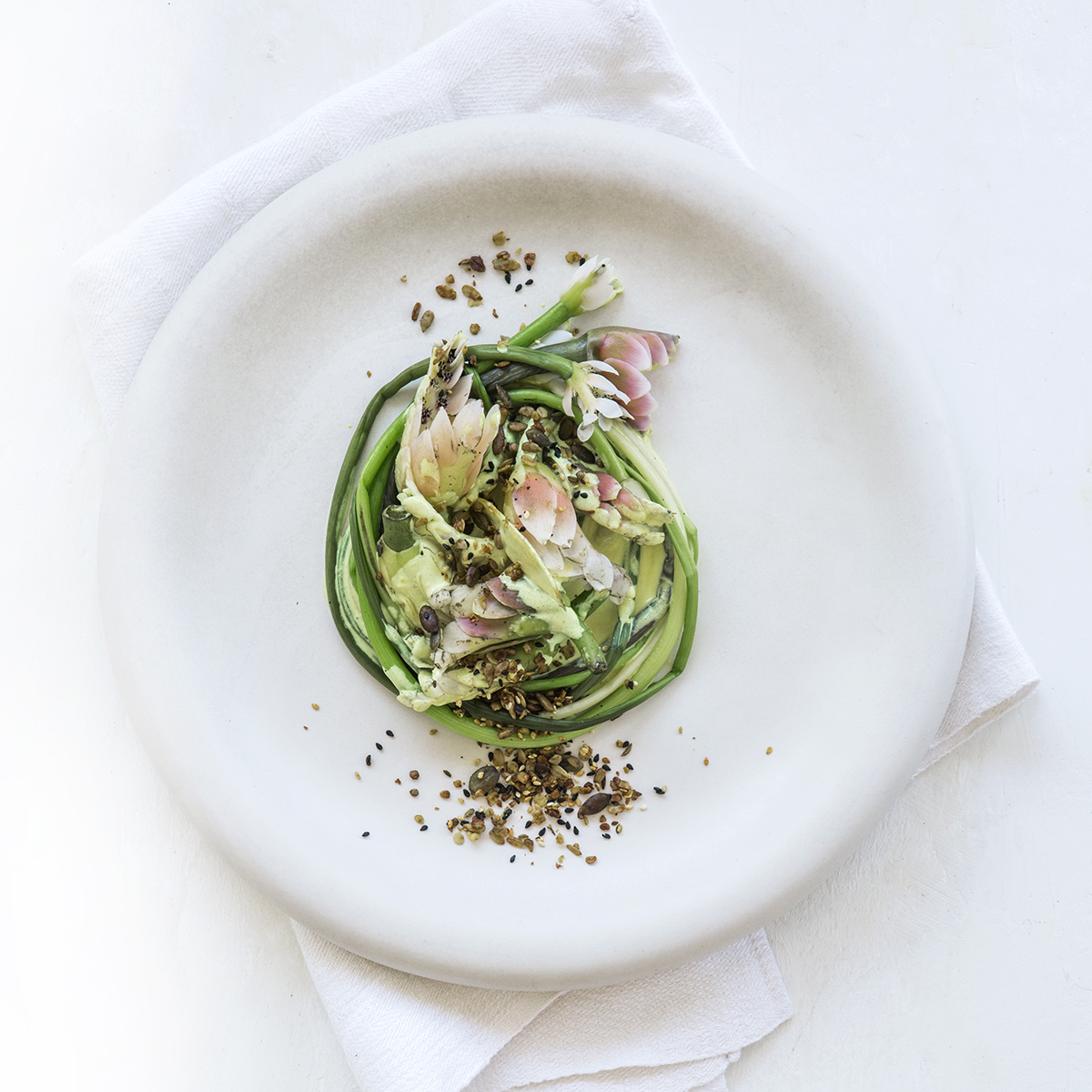 SAVOURY GRANOLA
Preheat the oven to 175°C. In a bowl combine 125 g rolled oats, 25 g pistachio nuts, 25 g walnuts, 25 g pumpkin seeds, 15 g white and black sesame seeds, 5 ml fennel seeds, 2 ml crushed coriander seeds, 2 ml cayenne pepper, salt and black pepper to taste. Add 30 ml Babylonstoren extra virgin olive oil and 30 ml orange blossom honey and mix through. Whisk 1 egg white until light and fluffy. Use half of this and mix through the seed and nut mixture. Spread mixture evenly on a baking tray and bake for 25 minutes or until golden brown. Stir through only once while the granola is baking. Cool down and store in an airtight container.
BOBOTIE CREAM SAUCE
In a large saucepan add 50 g butter and heat until melted. Add 1 sliced onion, 2 crushed garlic cloves, 25 ml curry powder and 10 ml salt and cook until onion is cooked through. Add 25 ml fruit chutney, 15 ml smooth apricot jam, 15 ml Worcester sauce, 5 ml turmeric and 10 ml lemon juice. Add 375 ml cream and cook through. Remove from heat and keep warm on the side.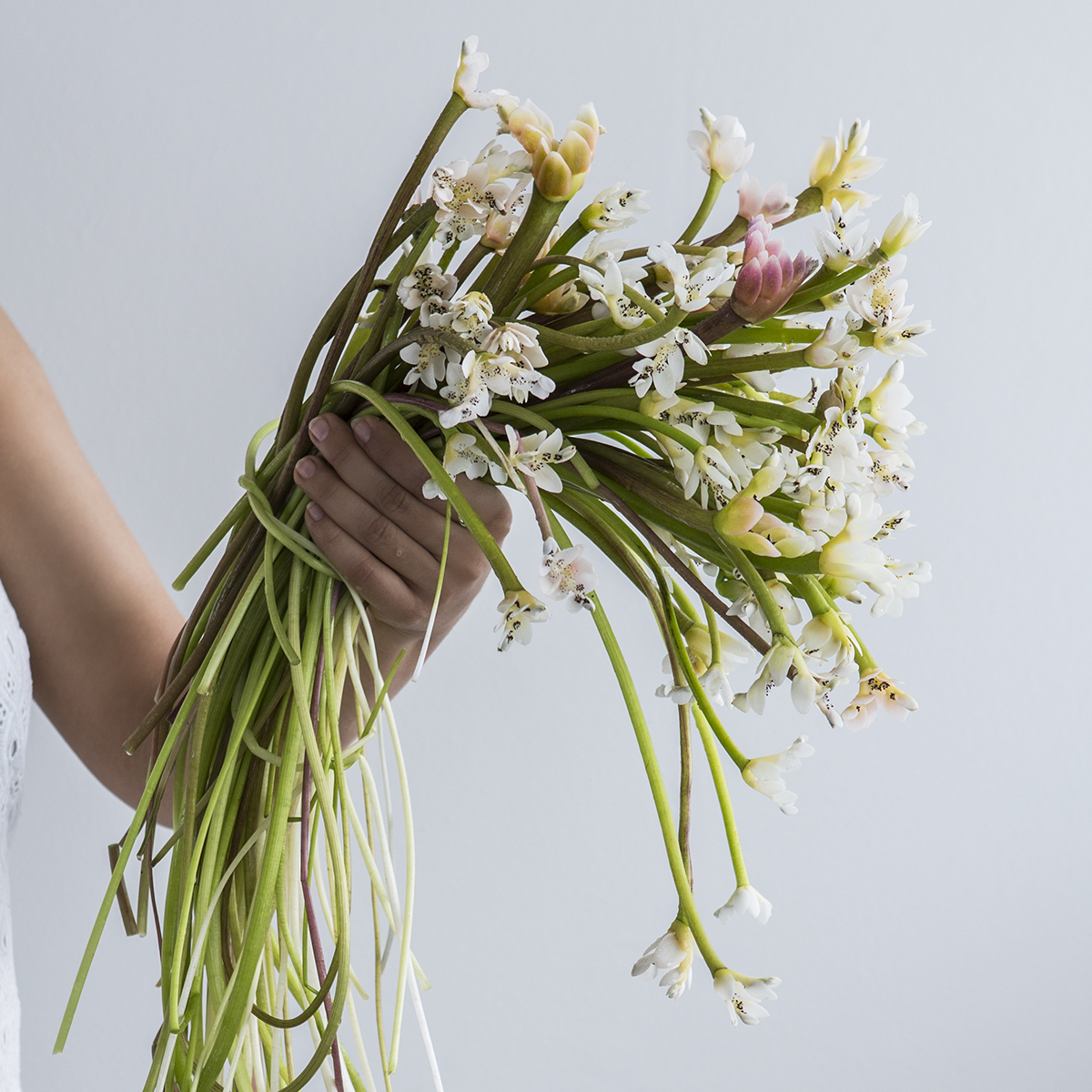 STEAMED WATERBLOMMETJIES
Wash 800 g waterblommetjies in salt water to remove all dirt and sand. Steam lightly for 3–4 minutes. Plate in 4 individual plates and top with bobotie cream and savoury granola. Serve immediately.  Serves 4
Breathe in the luscious fragrance of the waterblommetjie and instantly switch to relaxation mode. We have plucked them from their context in the kitchen and bottled their essence to showcase in our fine living wares.  From soothing candles to rejuvenating lotions, the floral scent, reminiscent of heady Hyacinth, engulfs the senses and transports the mind.
Unique and elegant, they make the perfect gift for a very special woman. That's why we're offering 10% off all our waterblommetjie products during Women's Month.