We have quite a variety of figs growing at Babylonstoren, which you can read about here, but we have some favourites that we'd like more of. Propagating figs is easiest to do during the Winter while the plants are dormant.  Anton Roux our tree expert at Babylonstoren, has been preparing some figs for the new growth season, and this is how he did it: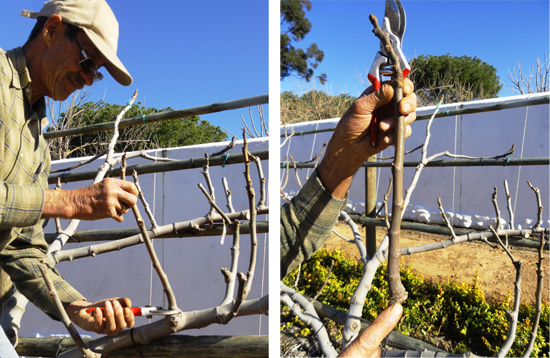 1. Anton selected cuttings of one year old growth,  at least a finger  thick and 30-50cm long.
2. The cuttings  with  strong, healthy growing tips were cut  at the bottom end with a stub of 2 year old wood at the base.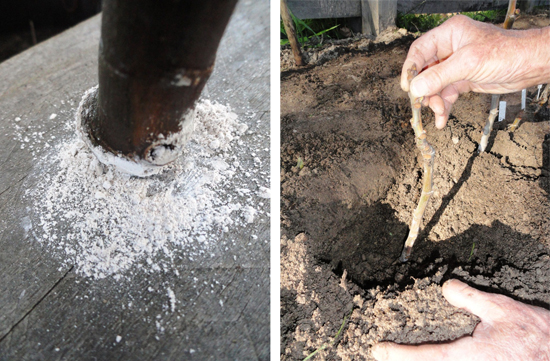 3. Anton dusted the cut end with hormone rooting powder.
4. After preparing a trench in the nursery, Anton placed the prepared cuttings into a sand and compost mix. Only the top third with two buds is visible above ground.
Our fig cuttings are planted close to a tap where it is easy to water them while they root  in summer, and so by next winter we shall have many more of  our favourite striped yellow and green  "Tiger Figs", which are a striking but not common variety.