As the weather cools the herbs in the garden are thriving. The thyme is looking exceptional, and a trusty cooking companion for the autumn kitchen's more warming dishes.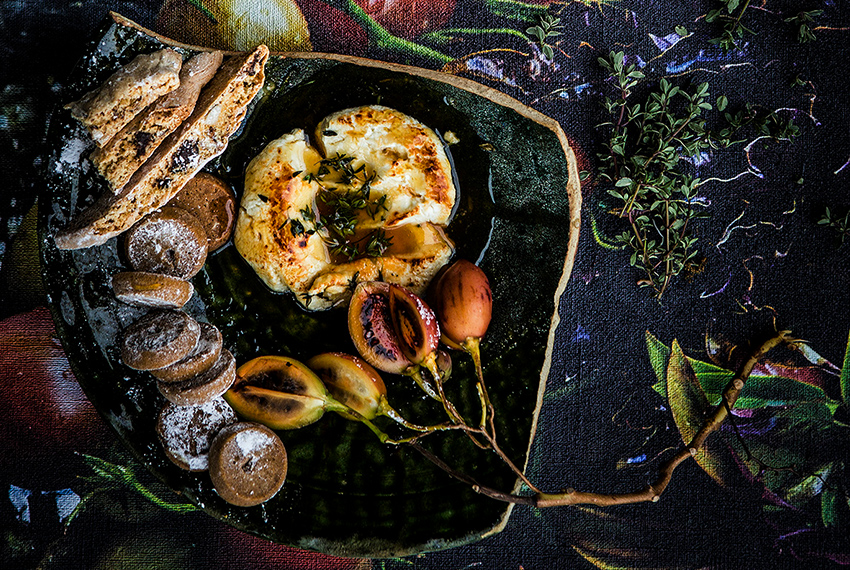 Ingredients:
1 cup of chevin, or any other goat's cheese
6 sprigs of fresh thyme
Method:
Preheat the oven grill.
Place the cheese on an ovenproof platter.
Top with fresh thyme and honey and place directly under the grill.
Heat until it starts to brown and remove from the oven. Keep a close eye on the cheese, this should only take a few short minutes.
Cool down slightly and serve as a light snack or cheese course with gingersnap biscuits or chocolate and ginger biscotti. Garnish with fresh fruit.